Health Care Needs More than Bezos, Buffet and Dimond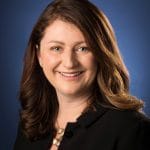 Customers tame markets. But in health care, the customers with the greatest ability and responsibility to shape the industry– the employers who buy health care for most Americans – have lacked the courage to demand value.
They've chosen to accept outrageous costs rather than face the public relations' unpleasantries of rejecting high-priced providers. They've shied away from crafting benefit designs and payment models with clear and meaningful incentives that connect patients with the right care, at the right time, from the right provider. Even when some physicians and hospitals clearly brought higher rates of infections and errors, most employers have hidden behind health care's complexity, health plans' inadequacy and patients' desire for autonomy rather than force change. We know similar arguments just wouldn't hold if there was a dangerous machine on the factory floor or a hazardous chemical on the job site.
For more than a decade, nationally-available, comparative data on quality from the Centers' for Medicare and Medicaid's Hospital Compare and The Leapfrog Group has been available but largely ignored. Those who find the data contradictory or the measures uncompelling should advocate for better rather than let perfection be the enemy of the good.
Thanks to some ambitious states and non-profit organizations, regions around the country are seeing deeper pockets of provider-specific transparency through data shared by all-payer claims databases and regional health improvement collaboratives. NHHealthCost.org in New Hampshire, MNHealthScores.org in Minnesota and WeartheCost.org in Maryland each offer very different information but all advance transparency through solid, clear comparative data. These local, provider-specific assessments of price and quality should be motivating employers to tie the learnings to network and benefit design and find innovative ways to share information with enrollees. Instead, many self-insured employers have failed their fellow purchasers and consumers by not insisting their health plans and third-party administrators contribute their data to these community efforts.
For decades, most employers have attacked the health care cost crisis with the weak nips of a puppy too afraid to bite or bark. Even efforts strong enough to leave a mark seem to retreat before they draw blood. Then, last week three employers announce they're going to try to provide "simplified, high-quality and transparent health care at a reasonable cost" to their employees and many of the nation's largest health care stocks fell. It seems just a vague announcement was enough of a bark to make health care cower, at least temporarily.
In the long-term, it's unlikely even the trifecta of Amazon, JP Morgan and Berkshire Hathaway will save American health care. But if every employer found its own path to providing simplified, high-quality and transparent health care at reasonable cost, we might have a chance.
Here's three things every self-insured employer could begin doing tomorrow (without starting a new company or making a major announcement).
Empower yourself through data and share what you learn. You're likely getting data from many different sources -health plan, consultant, a variety of vendors etc. You might not know what it says and you might not know how to apply it. Learn your data and then push for better data. You deserve it. You're paying for this and its about your employees. Don't forget to share it with your employees. They're customers too.
Make friends in the purchaser community. Call your local business health coalition, Download the toolkits on the Catalyst for Payment reform website. Make connections through friends and colleagues in your industry. You don't need to partner with Buffet, Bezos and Dimond to benefit from trusted connections.
Learn more about the next generation of value-based insurance design (VBID). It's much more than free diabetes drugs. VBID provides employers a clear, evidence-based path to the goal of getting employees and their families to the right care, at the right time, from the right provider. VBID now leads patients to centers of excellence, incorporates reference pricing and discourages use of low-value services. You can read more about it here or if you have employees in Connecticut, consider joining a free technical assistance opportunity the state is offering.