CMS Revises Meaningful Use

The Centers for Medicare & Medicaid Services (CMS) recently announced changes to its "Meaningful Use" program, an initiative started in 2009 with the passage of the HITECH Act.
This legislation originally aimed at increasing the adoption of electronic medical records (EHR) by providing nearly $36 billion worth of incentives to providers across the U.S. As expected this new funding created a rush to adopt qualifying systems and has resulted in close to 87 percent of office-based physicians using some form of EHR.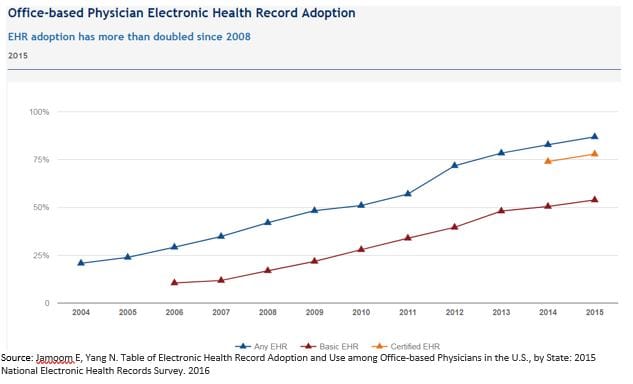 With this announcement, CMS appears to be evolving its focus. In amending Meaningful Use, now referred to as Promoting Interoperability, CMS intends to:
Incent providers to make it easier for patients to obtain their medical records electronically
Emphasize measures that require the exchange of health information between providers and patients
Make the program more flexible and less burdensome by removing redundant measures
The rapid adoption of EHRs have come with growing pains. Physicians, who have long used paper systems, are finding it difficult to adjust their entrenched workflows and report a high level of redundant or burdensome questions. Patients, who are increasing looking to have their health information easily accessible, complain EHR portals are complicated and not easily used.
As CMS begins its process of asking for stakeholder feedback, regarding how to support EHR interoperability, they should consider how to best support provider workflows while also achieving important measures. Additionally, they should consider what information is most important to patients and provide guidance on building interfaces which deliver relevant, transferable information in an easy to use fashion.
As news of this continues to develop Freedman Healthcare will continue to share updates. You can read the full CMS announcement here.