Collecting APM Data under the Umbrella of an APCD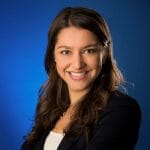 Healthcare models are increasingly shifting from payments based on a fee-for-service methodology to a more value-based system. Collectively known as Alternative Payment Models (APM), these approaches focus on providing incentives for delivering high-quality and cost-efficient care, as opposed to reimbursement based strictly on the volume of visits or services performed.
Unfortunately, as these things often go, state data collection efforts have not kept up with the trend towards APMs. In fact, out of the 25+ multi-payer databases that are currently being operated across the country, only two are collecting data on APM payments to augment the FFS claims payments they collect in their APCD.
In this blog post, we'll explore the steps the State of Oregon took to develop an APM data collection model under the umbrella of their state APCD statute. Along the way, we'll also share a few tips for those states or organization who are interested in doing something similar.
Determining Why You Want to Collect APM Data
The first question that the Oregon Health Authority (OHA) grappled with was whether the need for APM data truly merited the creation of a new data collection stream.
OHA felt strongly that APM data would be necessary to provide a more complete picture of healthcare spending in the state. In other words, OHA's ability to accurately assess how much was being spent on healthcare and whether those dollars were being spent well, rested on its ability to capture non-claims-based payments. Oregon also knew the issue would continue to grow more significant as APM adoption increased.
OHA was also under some political pressure to collect APM data. In recent years, legislation had been passed charging OHA with collecting data on healthcare payment reform, the comparative effectiveness of various payment models, and the total medical spending allocated to primary care each year. Of course, all of these tasks required the collection of data on APMs. Moreover, there were two other pieces of legislation that placed particular emphasis on measuring the percentage of total medical spending going towards primary care. Since many APM arrangements focus on payments to primary care providers, OHA knew they had to begin collecting this data.
What Do You Mean by APM Data?
Once OHA decided that the collection of APM data was imperative, they needed to agree on the types of APMs they were interested in and how to define each one. This step was important because different insurers or organizations often have different definitions for APM arrangements. Below are the working definitions Oregon used.
APM Type
APM
Basis of Payment
How a Provider Gains
Performance Incentives
Pay-for-Performance (P4P)

Payment Penalties

Provider receives reward/penalty for meeting quality goals

Provider is rewarded for meeting goals
Shared Savings

Shared Risk

Provider receives reward/penalty for meeting spending targets

Fixed Payments
Capitation/Sub-Capitation

Provider receives single per-patient payment to provide necessary services during contract period
Provider spends less than set payment
Bundled Payment

Episodes of Care

Provider receives a set payment for all care related to a defined "episode"
The data that was currently being collected by the APCD was all claims-based (namely, fee-for-service) and missing all of the APM categories above.
Figuring Out How You Are Going to Collect APM Data
There were really only two options to consider: OHA collected the APM data through an already existing data collection method (e.g. annual filings to the Dept. of Financial Regulation), or OHA had to develop a new data collection stream. Oregon chose the latter for two reasons. First, the annual filings reported only total aggregated figures (e.g. the total $ paid for provider incentives as opposed to the breakdown by APM type or provider group). Second, the existing filings had no information on fixed payments like capitation or episodes of care. For these reasons, OHA determined that the existing data would not suffice for the purposes they needed it for.
Once OHA determined that they needed to start fresh in collecting APM data, they had to confirm that the APCD statute allowed for the collection of non-claims data.
Consider the Complexity of APM Data
With the "easier" questions out of the way, OHA began the lengthy process of trying to understand what APM data was and was not possible to collect. This journey included many lessons learned and many forks in the road, some of which are summarized below:
Defining the Reporting Period – Many APM contracts do not fall neatly into a January-December arrangement. In response, states need to clearly sayexactly what payments should be reported and when. Do you want submitters to prorate payments for the calendar year? Or, do you want them to report what was actually paid and for what performance period?
Submitters Have Limited Information on APM Payments –Many APM payments are made to a financial parent as opposed to an individual provider. Therefore, submitters often do not know the Tax ID or NPI of the recipient. Also, submitters often can only report who they cut the check to, not how that entity distributed the payment across their participating providers.
Make Sure You Understand the APM Data Source vs. the APCD Data Source – Before combining the FFS data captured in your APCD with APM data, it is important to understand whether the sources of the data are the same. For example, if the APCD includes claims-based payments for Oregon residents, but your APM data includes all payments made under contracts written in Oregon, then the two data sources must be combined with extreme caution. In Oregon, payers reported that this type of APM data is available from the financial management areas of the organization and not from the usual APCD reporting departments
Engage Data Submitters and Users
The need for collaborative and effective relationships between the state and the submitters cannot be overstated. Each submitter has a unique understanding of their APM data warehouses, what type of contracts they have, how payments for those contracts are made (and when), and in turn, what can be reported. Leverage this knowledge. In the process you will nurture the relationship with each submitter while ensuring you get the best data possible.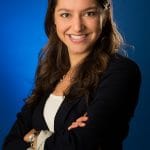 Tanya Bernstein, Senior Consultant at Freedman HealthCare