Early data suggests steep declines in all healthcare services, except telehealth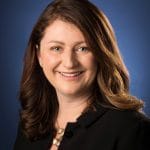 Early data on healthcare utilization during COVID-19 pandemic suggest dramatic reductions in the use of nearly all healthcare services and steep increases in telemedicine.
Consumer spending on health care fell 18% in the first three months of the year, according to the Commerce Department's first-quarter GDP estimate.
The Massachusetts Health Policy Commission shared information last week from the Commonwealth Fund's Phreesia Database of 50,000 providers, which found dramatic declines across services nationally, as shown in the graphic below. Late last month, researchers at Harvard University and Phreesia, a health care technology company, published a report on changes in visit volume for the more than 50,000 providers who are Phreesia clients.
CVS Health reported utilization of telemedicine for virtual visits through MinuteClinic is up about 600% compared to the same quarter the previous year.
Since early March, Blue Cross and Blue Shield of Massachusetts recorded more than half a million telehealth visits with patients, compared to about 5,000 during a typical six-week period. The plan said most of the visits have been for behavioral health.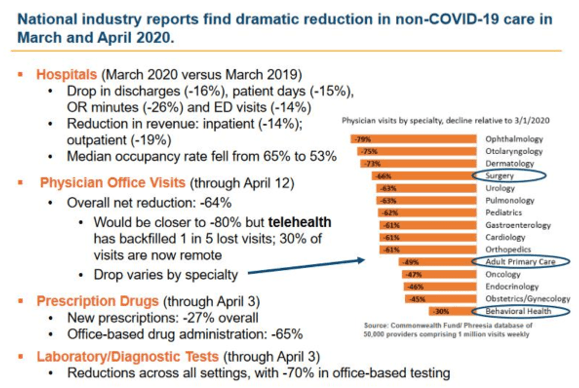 Impact on Analytics: Analysts should note that data coming into all payer claims databases and other sources for the first quarter of 2020 will likely look very different than previous years. This may trigger quality checks suggesting data is incorrect. Analysts should review these checks but recognize that the data may be accurate.
For more information, contact Mary Jo Condon at [email protected].