Tableau Acquires New "Natural Language" Software Company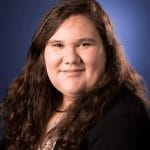 Imagine if you could speak and graphs would appear? It's not just a dream.
Business intelligence and analytics firm Tableau has purchased Clear Graph, a company that offers the ability to query and visualize large amounts of data using natural language.
Think, "Show me all claims with "992" as the first three numbers in the CPT code.
With the service, Tableau hopes to support users without the ability to program in tools such as SQL. It tried to build a similar function internally but says Clear Graph met its needs.