All Politics, Even in Healthcare, Is Local: A look at NRHI's latest report on healthcare cost variation in 6 regions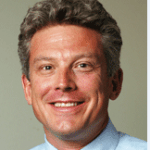 Are you looking for a deeper dive into the reasons why healthcare costs vary so widely among states? You may want to pay attention to your local health system.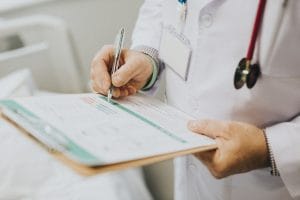 A recent edition of The Hospital Finance Podcast focuses on the Network for Regional Healthcare Improvement's (NRHI) report discussing this issue, "Healthcare Affordability: Data is the Spark, Collaboration is the Fuel." In the podcast, Meredith Roberts-Tomasi (HealthInsight Oregon) and Jonathan Mathieu (Freedman HealthCare, formerly CIVHC) discuss the broader purpose of the report, methodology, results, and how the report may influence policy.
Using benchmarking based on the average cost of healthcare for comparable populations, the report compares each state to the average to discover why costs differ so greatly. In more technical terms, the NRHI report presents total cost of care (TCoC), resource use (RU) and price index (PI) measures calculated based on commercial claims data for six states/regions (CO, MD, MN, OR, UT, and St. Louis) compared to average values. Results indicate that both prices (or amounts paid) and utilization of health care services are important drivers of observed differences in TCoC and vary significantly by state/region as well.
These differing care delivery patterns and localized prices "show that each state has a story to tell" and demonstrate that APCD-based measures calculated in a standardized way can support meaningful comparisons of health system performance, highlighting specific opportunities to reduce costs and improve quality. States Mathieu on the podcast, "healthcare cost and quality issues are typically very local in nature, care is delivered locally… and that requires a local approach to addressing the issues that are unique to particular parts of the country."
The report, third in a series, has piqued the interest of a variety of stakeholders, including primary care providers, payers, employers and other purchasers, legislators and the broader health policy community. "There are ways we can work together to change the system…to address healthcare affordability," states Executive Director of Healthcare Affordability at NRHI, Ellen Gagnon.
A press release and link to the report is available here: https://www.nrhi.org/news/third-benchmark-report-released/
Listen to this installment of The Hospital Finance Podcast here: https://www.stitcher.com/podcast/the-hospital-finance-podcast/e/59027847