Starting and growing a conversation about health care costs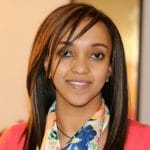 Even before the pandemic, which has caused so much economic uncertainty across the U.S., medical debt was a huge issue and major stressor for millions of Americans. It's even more so today. And the lack of transparency around health care costs doesn't help. Medical debt is stressful no matter what, but many people are hit with surprise medical bills, which only compounds the anxiety. One challenge is that as consumers and patients, we aren't really conditioned to talk about the cost of health care.
So how can we educate consumers and help shift behavior so they become savvier about shopping for health care the way they shop for other services? One meaningful way we can do this is to get more information to consumers about their health care costs and quality. For example, when someone needs a procedure such as a knee replacement, they have a ton of questions – What happens during the procedure? What is the recovery like? They also probably worry about what it's going to cost, but that is one question people rarely ask ahead of time. This what the Wear the Cost, the health care cost transparency initiative run by the Maryland Health Care Commission, tries to address through its consumer education campaign.

A person wouldn't pay over $27,000 for a new car without doing some research first: making sure they were getting a quality product and checking with a few dealers to get the best price. People wouldn't tackle a $15,000 home improvement project without getting at least two estimates and asking around about the contractors. Wear the Cost provides information about 10 common procedures, including knee replacements, bariatric surgery, colorectal resection, vaginal delivery, c-section, gall bladder surgery, hip replacement, hysterectomy, lumbar laminectomy, and lumbar spine fusion to patients and providers so they can better evaluate their care and plan for costs ahead of time.

Wear the Cost uses claims data from private insurance companies to calculate the average Cost of these procedures at hospitals across the state. On average, a knee replacement costs $27,332 in Maryland, but it could cost more or less depending on the hospital where the procedure occurs.  While there are a lot of variables that go into the costs at each of the hospitals listed on wearthecost.org, we think every patient should have the information necessary to at least ask about cost,  and providers should be prepared to answer their questions. Wear the Cost also helps patients understand the relationship between cost and quality by listing potentially avoidable complications as part of its cost breakdown for the 10 procedures listed on the site.
Our goal is to offer health care consumers a clear and consistent message, meeting them where they are with the information they need to be more informed and proactive. That is why we started the website – to make it easier for people to find relevant cost information online where they would also be looking for other health related information. With the support of The Hatcher Group, a communications firm, Wear the Cost is working to continually elevate the conversation about health care cost and quality in Maryland.
When Wear the Cost launched in 2017, everyone was on Facebook. So, the initiative focused on Facebook and other social media platforms as a way to start this important conversation with consumers as well as hospitals and other partners. When Hatcher joined our team, we continued to focus on organic and paid social media campaigns on Twitter and Facebook to help promote and grow the conversation as people are increasingly connected online.
In 2020, we wanted to reevaluate our strategy to make sure that we were still meeting Marylanders where they were looking for information related to health care and health care costs, and tailoring our campaign according to their health information seeking behavior. Consumers' internet habits shift, sometimes rapidly, so it's important to understand and stay on top of trends in how Marylanders are seeking information about health care.
Over the course of three months, we tested three different digital advertising tactics, using the same budget, to see what medium was driving the most traffic to the website. We tested programmatic ads – ads that show up on websites across the internet; Facebook ads; and Google search ads. While all three campaigns were successful in their own way, programmatic and search ads were the most successful at engaging consumers and driving traffic to the website.


Armed with this information, we shifted our paid advertising strategy in 2021 and focused our budget on programmatic and search ads to continue raising awareness and educating consumers on health care cost and quality. And, we continue to use the data to drive the strategy. While some fluctuation in digital advertising is to be expected, we decided to refresh the ad creative and focus just on programmatic ads in May based on the performance in the first quarter of 2021. A bonus of using digital advertising is that it provides insights into what is working without engaging in more extensive (and more costly) market research.
Armed with health care costs data combined with the data we use to understand Marylander's health-seeking behavior, we will continue to continue to advance the conversation by reaching people where and when they need us. In addition, the Wear The Cost project was one of the 200 out of 3200 entries that won this year's GD USA Health+Wellness Graphic Design award, which is a testament to the successful consumer education strategy and design.