Thursday Thoughts: with Amy Hawn Nelson, PhD

In this second installation of Thursday Thoughts, FHC Senior Consultant Jessie Hole talked with Amy Hawn Nelson, PhD to share how her work has been shaped by COVID-19.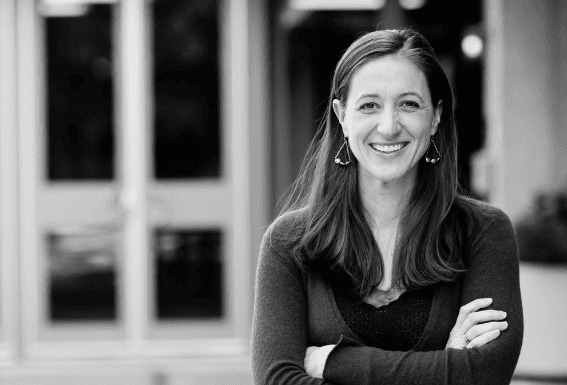 Amy is Research Faculty and the Director of Training and Technical Assistance at Actionable Intelligence for Social Policy (AISP), an University of Pennsylvania initiative that focuses on the development, use, and innovation of integrated data systems (IDS) for policy analysis and program improvement. Amy's work focuses on providing support to developing IDS sites, where she uses her intersectional experience in education and data-informed decision making.
Jessie Hole: What's surprised you the most in the past few months?
Amy Hawn Nelson: I have been really surprised by how many tried and tested data models have been completely disrupted as a result of the pandemic. For example, a number of standard social outcome indicators like well visits, abuse and neglect reporting, and chronic absenteeism from school are no longer useful – what does chronic absenteeism even mean during a pandemic?
JH: What's been the most helpful data that has guided your work in the past 3 months?
AHN:A lot of my work focuses on data goverance  and it has been fascinating to see how quickly processes are being developed due to the urgency of data sharing prompted by COVID-19. What used to be a six month process, is now done in a week and thresholds and criteria for sharing have been greatly relaxed. Unfortunately, the impact of this has led to some data sharing without audit trails. Prioritization and vertical and horizontal discussions around data governance have disappeared. There is also significantly less oversight at both the local and federal level around data quality, what data is being released, and who is given access. While this is concerning, the need for quick access to data is vital to developing timely responses to the pandemic.
Another noteworthy issue is that people are over-relying on problematic data and disregarding necessary caveats and data quality deficits. In some instances, we are seeing people make decisions too quickly based upon incomplete data.
JH: What's the most interesting statistic you've seen recently?
AHN: I have been really interested in the movement and relocation of folks around the country due to COVID, particularly the migration from urban to suburban areas and trends across different socioeconomic groups. Right now, those who can move, are moving. I have also observed that those who are 'stuck' aren't just those who are facing economic insecurity, but also those who are solidly middle-income, like folks who can't get out of a lease.
The long-term impacts of this migration will be interesting to track. Urban vs. suburban living comes with tradeoffs, like accessibility and quality of museums, libraries, and good food, but many of the benefits of urban living have temporarily disappeared due to the risks of the pandemic. This has motivated people to move closer to family and create more intergenerational households. Who knows — communes might even make a comeback!
JH: What have you learned about doing your work better and/or faster that should be preserved?
AHN: I have learned I need to be very purposeful about winding down at the end of each day in order to get enough sleep, which is already disrupted by heightened anxiety and the worry that COVID brings. It has really helped me to maintain my productivity and I'll try to keep it as a practice beyond the pandemic.
At AISP, our whole team used to work around one table.  When everyone went remote, we quickly moved away from a lot of email communication (too many emails!) and now most internal group work is being completed via Zoom and Slack.  
We also hosted our annual conference on my zoom account this year. We were able to do this successfully because we have really deep relationships with everyone attending, and because we added some fun things, like bingo, to help people open up and make connections.
JH: What should we be measuring 6 months from now?
AHN: I think working parenthood data will really shift and be very interesting. I suspect a lot of mothers, who are able to, are going to leave the workforce or switch to part-time work. I've heard friends who are working mothers say: "I can't function and do it all."
JH: You're organizing a socially distanced dinner party in this time of COVID, which three people (dead or alive) would you invite?
AHN: I really miss music, so I want Prince, Ani DiFranco, and Richie Havens. I don't even want to eat dinner. I just want to sit and watch them play their instruments and sing to me. Ani has the best sad song called "Grey"- it's my pandemic song.
Are you interested in learning about telemedicine, care utilization, and health care spending in the context of COVID-19? Check out our first installment of Thursday Thoughts with Ateev Mehrotra, MD MPH, of Harvard Medical School here or email us at [email protected].