CPT Codes Released to Track COVID-19 Antibody Testing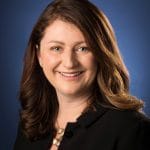 Update: As of June 26, 2020 the AMA Current Procedural Terminology (CPT®) Editorial Panel has adopted a new CPT code to report antigen testing of patients suspected of SARS-CoV-2 infection. The new CPT code for infectious agent antigen detection by immunoassay technique is 87426.
Current Procedural Terminology (CPT) codes are now available to report when patients receive blood tests that detect COVID-19 antibodies. The American Medical Association CPT Editorial Panel met last week, for the second time in a month, to revise and add codes related to coronavirus (SARS-CoV-2).
Providers will use CPT 86328 to report antibody tests using a single-step method immunoassay. This testing method typically includes a strip with all of the critical components for the assay. This type of test is typically performed at the point-of-care. Providers will use CPT 86769 for antibody tests using a multiple-step method, such as when a sample is sent to a centralized lab.
All the codes can be used immediately. Additional guidance on the specific use cases for each code can be found here.
Antibody tests will be important to show what percentage of the population has ever been infected with coronavirus (SARS-CoV-2). This is a key piece of information since many COVID-19 infections may be mild, and thus undiagnosed. Being able to calculate the true percentage of the population that has ever had the virus can help researchers calculate a more accurate fatality rate and better predict future care needs including hospital beds, intensive care and ventilators. It also may help identify individuals who are immune to the virus and therefore at less risk for contracting it again.
Check out our previous blog post on tracking coronavirus in your APCD. If you have a question or would like more information, please contact Mary Jo Condon at [email protected].
Updated June 30, 2020