Thursday Thoughts with Kyle Russell, VHI Director of Strategy and Analytics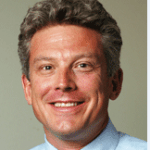 In this first Thursday Thoughts of 2021, FHC Senior Health Care Data/Policy Consultant Jonathan Mathieu talked to Kyle Russell, MDA, Director of Strategy and Analytics at Virginia Health Information (VHI).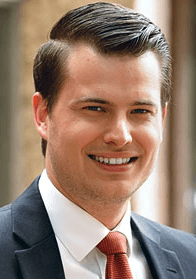 In his current role, Kyle oversees the analytical reporting and strategic planning for all data collection programs administered by VHI, which houses the state's All-Payer Claims Database (APCD) among many other health data services and products that enhance the quality and value of healthcare delivery and promote informed healthcare decisions by creating and disseminating healthcare information. Kyle is an expert in his field in data analytics and administration, and previously held roles supporting Virginia's APCD program.
Jonathan Mathieu: What's surprised you the most in the past 6 months?
Kyle Russell: I would say what's surprised me the most is just how interconnected we all are in society and in our economy. I feel like in the past you would face these decisions like "ok should I take the extra time to recycle this bottle? It may be good for the environment overall but does my one single bottle make a difference?" to now where it feels like everything you do, and everything other people do, is directly connected to these huge macro factors. Similar to how the cliche for someone who grew up in the Great Depression is that they tend to "never throw anything away", it will be really interesting to see in 10 or even 20 years the type of impact the pandemic will end up having on younger generations.
JM: What's been the data that's most guided your work in the past 6 months?
KR: There has obviously been a huge surge in demand for data that is "real time", or close to it, given how quickly the effects of COVID-19 have spread. Claims and encounter data are great, but they are not known for being anything close to real time. This is where the data we now received from our Emergency Department Care Coordination Program (EDCC), with real time ADT feeds on hospital ED visits and admissions, has been super valuable. The EDCC is also linked with our statewide system for reporting lab data, the ConnectVirginia Public Health Reporting Pathway, so we can get up-to-date insights on COVID-19 related hospitalizations.
JM: What should we be measuring 6 months from now?
KR: It is going to be really hard to identify any new trends in healthcare and make the argument that the underlying cause of the change is not simply just COVID-19. From my perspective I feel like we should probably focus more on how to make heads or tails of things we were already prioritizing and measuring pre-COVID in a post-COVID world before adding entirely new measurements.
JM: What have you learned about doing your work better, faster that should be shared and preserved?
KR: It is really tempting to try to multi-task through every meeting, but I am finding that, at some point, it becomes unproductive. While I think there was this initial phase during the pandemic where you would say to yourself, "oh great, this meeting is via Zoom so I can fill out my TPS reports and kill 2 birds with one stone." I have since found that I miss out on a lot of key information relayed during meetings when I do that. Your active listening muscle really starts to atrophy. So, I would say the lesson learned for me is that if you agree to be part of a virtual meeting, try to dedicate the same level of preparation and engagement (or at least like 90%) as you would for an in-person meeting.
­­­­­­­­­­­­­­­­­­­­­­_____________________________
Interested in hearing more about how health data experts from around the country are learning from and working within a COVID-19 world? Check out the other installments in our series, such as our conversation with Harvard Professor of Health Care Policy, Bruce Landon, discussing the economics of the healthcare industry.