New federal funding offers assistance to all states interested in starting, expanding an APCD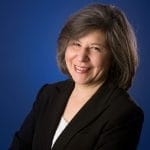 A massive new federal funding opportunity for all payer claims databases (APCDs) offers every state in the nation up to $2.5 million to launch or expand an APCD. Further, by favoring applications that meet certain requirements, the federal grant program offers APCDs new incentives to standardize data collection processes, partner with other states, attract ERISA plans as data contributors, and expand data sharing. The opportunity was included as part of the Consolidated Appropriations Act, 2021, which was signed into law on December 27th.
This infusion of dollars coupled with provisions aimed at maximizing the value of APCDs offers the opportunity for a national network of fully enabled claims data repositories well-positioned to inform state policy, educate stakeholders, undergird research, and contribute to regional and national benchmarking.
Overview of the Key Provisions
Funding: States can apply for up to $2.5M over 3 years, receiving up a $1 million in each of the first two years and $500,000 in the third year, likely starting in January 2022.
Priority may be given to applications from states that intend to meet the conditions below.
Data Collection:
Plan to work with other states to create a common, cross state data request process – a single application from a prospective authorized user
Commit to adopting the "reporting format for self-insured group plans" to be issued by the Department of Labor at a later date
Data Use:
APCD must release data to authorized users including data to evaluate health system performance
State data use agreements should contain provisions on how researchers protect (redisclose) individually identifiable information and certain financial data.
Employers, issuers, TPAs and providers can request data for the purpose of quality improvement or cost containment
States must make aggregated data available at no cost
Note: Secretary may waive these data access requirements if the State All Payer Claims Database is "substantially in compliance"
For more than a decade, APCDs have offered policymakers, researchers and other stakeholders ready access to a comprehensive, easy to analyze, longitudinal dataset on use of healthcare services and their cost. Data from APCDs have helped lower the cost of healthcare services, guide quality improvement efforts, and most recently inform states' COVID response planning. However, stakeholder pressure, resource constraints and incomplete data has made it difficult for some APCDs to fully achieve their promise and for others to get started. Additional funding tied to requirements for standardized data collection and meaningful data sharing will well position interested APCDs for long-term success.
For more information on the funding opportunity, email FHC Executive Vice President Linda Green at [email protected].