FHC co-hosts Webinar on No Surprises Act for APCDs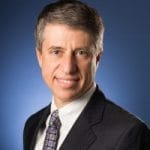 On Monday, January 11, John Freedman, President and CEO, described the implications of the Omnibus Reconciliation Bill's provisions for APCDs for a webinar audience of over 250 health experts representing 47 states.  Topics included the timeline for key provisions, emerging opportunities for APCDs, composition of Labor's Advisory Committee regarding a format that states may use for self-insured data collection and areas that will be clarified in the coming months.  Dr. Freedman noted that the $125M federal appropriation represents an unprecedented show of federal support for state-initiated health data initiatives and encouraged states to closely follow HHS grant announcements that will emerge later this year.
In addition, the new law sets a possible path toward overcoming the Supreme Court's Gobeille decision, which currently prevents state APCDs from compelling the collection of claims data from self-insured employer health plans.
The slide deck for this presentation is available here.
Is your organization looking to learn more about the No Surprises Act? Contact our team of specialists here.