AHRQ Funding Opportunity: Making Healthcare Safer, Data-Driven, and Accessible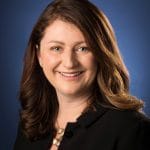 The Agency for Healthcare Research and Quality (AHRQ) has re-issued a funding opportunity for Large Research (R01) Project applications that focus on AHRQ's mission or one of three priority areas.
AHRQ is a federal agency that aims to make health care safer, higher quality, more ac­cessible, equitable and affordable. AHRQ focuses on research and works with the Department of Health and Human Services and other partners to make sure that the evidence gained from its research is understood and used. Many AHRQ research projects are led by states and non-profits. For this latest funding opportunity, AHRQ is interested in projects that address an aspect of its mission or one of the specific priority areas below:
Research to improve healthcare patient safety.
Harnessing data and technology to improve healthcare quality and patient outcomes and to provide a 360-degree view of the patient.
Research to increase accessibility and affordability of healthcare by examining innovative market approaches to care delivery and financing.
State all-payer claims datasets and multi-payer claims datasets are well-positioned to inform these projects, particularly if they have access to supplementary clinical data or have built strong multi-sector partnerships.
AHRQ has not determined how many awards it will make. Applications can request budgets of up to $400,000 for up to five years. Colleges and universities, non-profits and states are all among those eligible to apply as project leads. For-profit institutions are only eligible to serve as subcontractors or apply as part of a consortium.
Applications will be accepted from September 5, 2018 to October 5. 2018. Applicants should expect projects to start next summer.
Learn more about the opportunity at https://grants.nih.gov/grants/guide/pa-files/PA-18-795.html#_Section_I._Funding.
Considering applying but would like some help thinking through your project or connecting with potential partners? We're happy to help. Contact Senior Consultant Mary Jo Condon at [email protected]